Employee Benefits
We Are the One-Stop for All of Your Company's Insurance Needs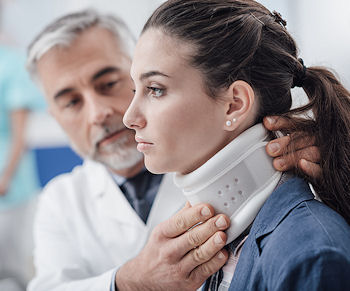 At The Sweeney Company, we specialize in the benefit challenges and needs that employers face today.  For every client, we strive to customize a level of service that has traditionally been reserved for Fortune 500 companies.  Employers can chose from a myriad of options to create their employee benefits package. Our employee benefits consultants work with employers to educate them on the products and plans the market offers. We strive to ensure not only the most competitive options with regards to price, but also how to create value within an employee benefits package.
Common group plans for employee benefits include:
Our commitment to the success of our clients is paramount when designing a benefits program.  Every angle of approach is reviewed by our experienced staff to make sure the plan will be a success for the employer and employee.  Our ability to implement and service a seamless benefit program change is centered on managed efficiencies and experience.  
HSA plans are owned by the individual, which differentiates them from the company-owned Health Reimbursement Arrangement, but similar to an individual retirement arrangement (IRA); also similar to the IRA, HSA funds can be invested and controlled by the individual.
HSAs will help to reduce employer healthcare expenses by allowing them to offer better benefit packages to their employees and provide their employees with flexibility, choice and tax advantages. The HSA provides attractive incentives for employers of all sizes and individual consumers to provide health insurance while putting healthcare decisions back in the hands of the consumers.
HRA plans are employer-funded medical reimbursement plans. The employer sets aside a specific amount of pre-tax dollars for employees to pay for health care expenses on an annual basis. Based on the plan design, HRAs can generate significant savings in overall health benefits.
The IRS Section 125 Cafeteria Plan, also known as a Flexible Spending Account (FSA), offers a simple method of reducing employee costs as well as costs to the employer. With a considerable portion of operating budgets going toward employee-related expenses, it seems logical to look for ways to control those costs. That is why businesses today view Human Resource cost containment as an important part of their business model.
Life insurance can provide years of income to your loved ones in an affordable way. In the event of your passing, life insurance is a guaranteed promise to pay money directly to your beneficiaries. In addition to covering your family's daily expenses, life insurance can help your beneficiaries:
Maintain their standard of living
Pay off any household debt
Secure your children's education
Supplement retirement savings
If you're unable to work due to a sickness or injury, disability insurance can help you cover your essential living expenses. It can help you pay bills like your mortgage, tuition and car payments, and help cover expenses for food, clothing and utilities. By replacing a portion of your income, disability insurance can help protect your financial security until you get back on your feet and return to work.
We offer a wide range of choices that are sure to please even the most particular employer - choices that meet the employer's need for a cost-effective dental and/or vision benefit program and help employees manage the cost of dental and vision care for themselves and their families.
We proudly serve all of Texas.
1121 E. Loop 820 South
Fort Worth, TX 76112
817-457-6700